Trooper - Makro support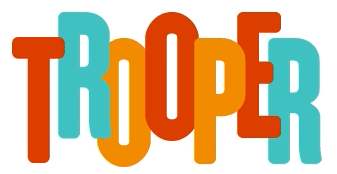 Are you planning an online purchase in Belgium?
Do this via Trooper (www.trooper.be/rainbow4kids)
So you support Rainbow4Kids without costing you an extra euro.
Per online purchase made via our Trooper page at shops as : About you - Aqualibi - Auto 5 - Belvilla - Bol.com - Booking.com - BookSpot - Bristol - Center Parcs - Collect&Go - Connections - Coolblue - Dag Allemaal - Decathlon - Disneyland Parijs - Dreamland - Efteling - Etam - Farmaline - Fnac - Hema - Humo - ICI Paris XL - JBC - Krefel - Landal - La Redoute - Lidl - Orange - Plopsa - Puma - Torfs - Walibi - Vakantie veilingen - Zeeman ... an average of 5% goes to Rainbow4Kids.
____________________________________________________________________________________________________________
A NICE SUPPORT
That's cash register for your favorite association Rainbow4Kids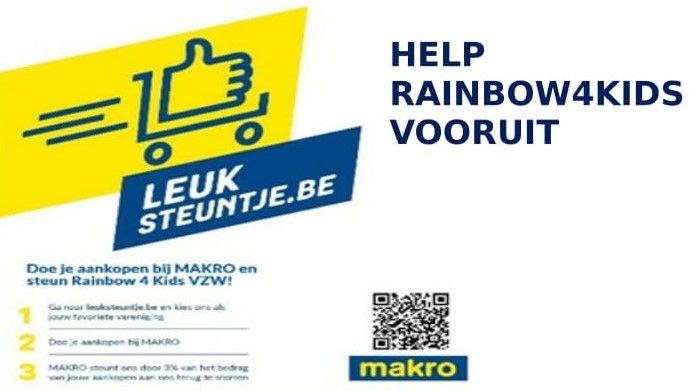 You can not only support Rainbow4Kids for free by making your online purchases via www.trooper.be/rainbow4kids but also through your Makro card you can support us. All you have to do is link your Makro card to our account. This can be done via the website www.leuksteuntje.be.
Follow all the necessary steps and choose Rainbow4Kids as your favorite association. It doesn't cost you anything, but it brings us 3% every purchase, if you go shopping every week for 100 euros, you'll soon save 150 euros together on your own. And as for everyone, the slogan is also true for us: to help all bits.
Thanks for supporting us in this way.