News letters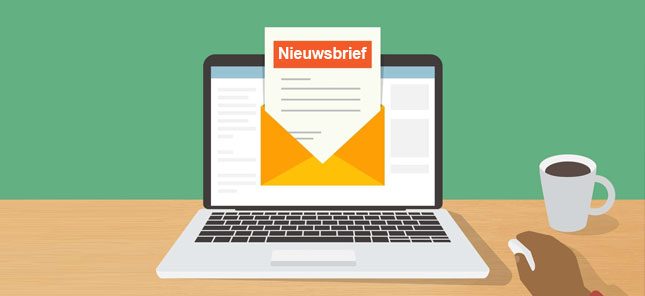 Since the start of the 'Rainbow4Kids' project, we have kept our sponsors and sympathizers informed about our project by sending them a newsletter at irregular times with always many photos. Because 1 photo says more than 1000 words, they say.
From December 2016 our newsletter was given a new fresh and modern look. Not so extensive anymore, but short and powerful articles with always a suitable photo.
In recent years we have mainly used Facebook to deliver your information. In this way we can react quickly and inform you better and faster.
You can find us on Facebook, via this link:

Previous editions of our newsletters?
Would you like to read the newsletters from the initial period again? Then go to our archive - at the bottom of this page - and click on the desired year.
2022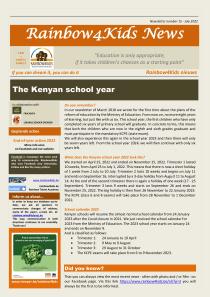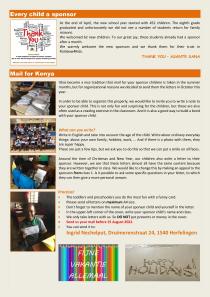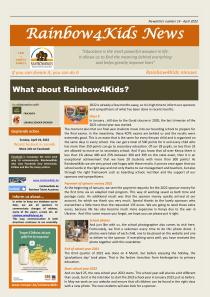 ---
2021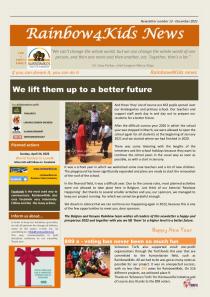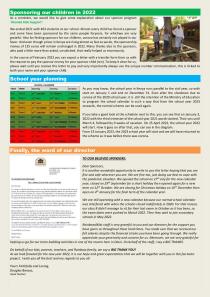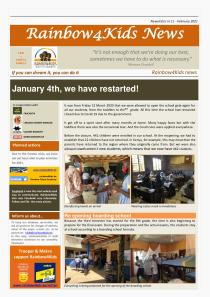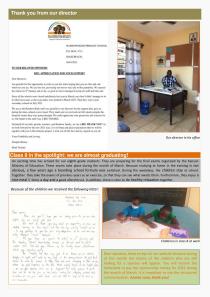 ---
2020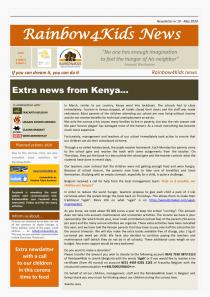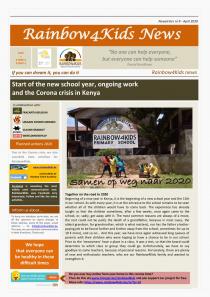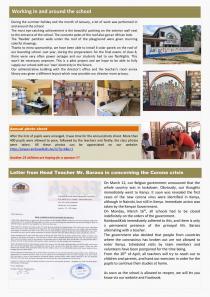 ---
2019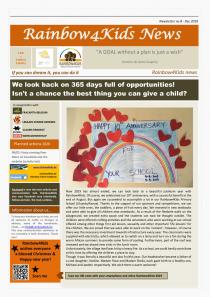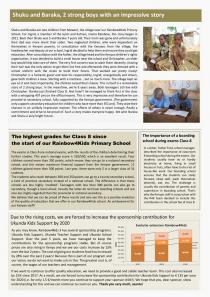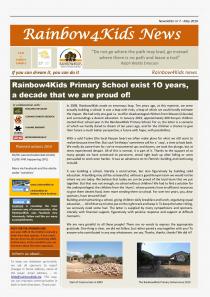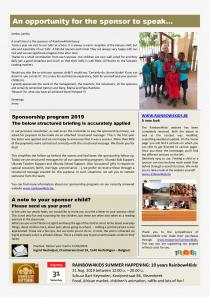 nieuwsbrieven_2007.pdf

nieuwsbrieven_2008.pdf

nieuwsbrieven_2009.pdf

nieuwsbrieven_2010.pdf

nieuwsbrieven_2011.pdf

nieuwsbrieven_2012.pdf

nieuwsbrieven_2013.pdf

nieuwsbrieven_2014.pdf

nieuwsbrieven_2015.pdf

nieuwsbrieven_2016.pdf

nieuwsbrieven_2017.pdf